​This is the last episode of Sinsa Dong Garosu-Gil. At Garosu-Gil there is a big LINE FRIENDS store&cafe! Lots of people go to the shop to shop and to just look around since there are lots of photo spots that you're able to take pictures of.

​
This is how the outside view of the shop looks like. ​
When you enter the shop there is a GIGANTIC brown doll sitting in the middle of the store. You're able to take picture with the doll (able to sit on top of Brown's leg too) . Unfortunately the balloons were not for selling :(
There were numerous of cute dolls in the shop and it kept making my wallet open!! Aren't the dolls so cute!? There were dolls that were wearing Korean, Chinese and Japanese traditional clothes.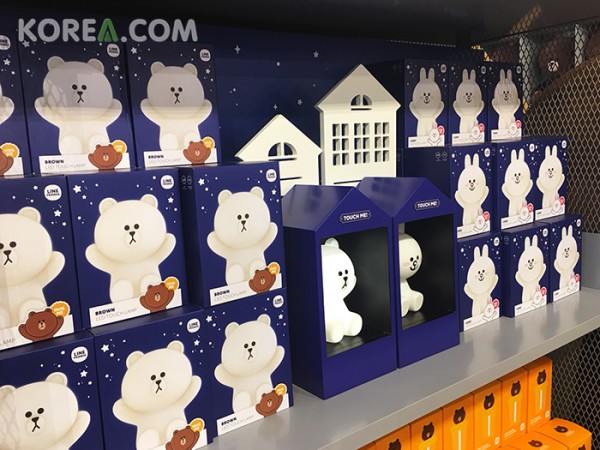 ​
There was also LED touch lamp. I have one in my room and it's very well used so I recommend you to buy one if you're interested ! :)

The posters that were hung on the wall were so cute lol They've put LINE FRIENDS character in the poster haha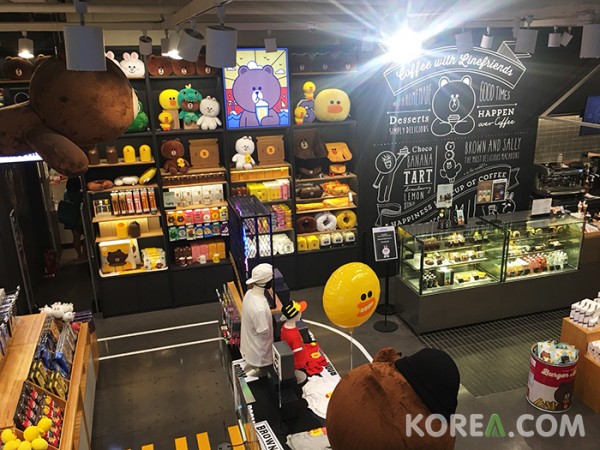 ​
This is B1 floor where LINE FRIENDS cafe and other goods are. They sell drinks and desserts at the cafe so you can look around while eating too!

​
Hip-Hop BROWN and LINE FRIENDS records.

​
Picture frames hanging on the wall.
​
On the second floor there were spaces where visitors can take pictures. This is BROWN's room.
Choco's Room
​LINE FRIENDS store & cafe was very well made. We're sure that you'll have a good time when you visit LINE FRIENDS store because all the visitors at the shop seems to have fun!