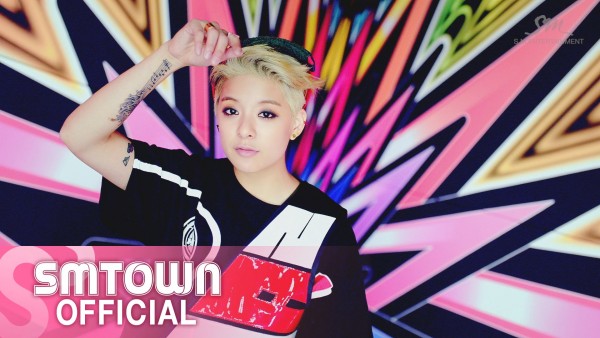 Photo Credit: SM Entertainment
Korean Girl Group f(x)'s Amber's "Shake that Brass," the title song from her first solo album "Beautiful,"ranked #1 in K-pop music video views in USA.
Amber was born on September 18, 1992 in Los Angeles, California.
When Amber was a high school student, she was cast as a S.M. Entertainment trainee as a result of S.M. Entertainments global audition in 2008.
She did one and half years of training and debuted as a member of the girl group f(x).
On February 2015, she debuted as a solo with the release of album "Beautiful."
Billboard revealed their K-pop MV view rankings on March 14.
Their rankings are based on Youtube video views.  As a result, Amber's "Shake that Bass" placed first and 4 Minutes "Crazy" placed 2nd in terms of K-pop MV Views.  Amber's "Beautiful" placed 3rd, and Zion T & Crush's "Just" followed.
Meanwhile, Naul's "You from the Same Time," Giri Boy & Mad Clown & Joo Young's "0 (Young)," Niel's "Bad Girl" also placed high on the rankings.
Korea.com's Emily You (maintyoung@korea.com) contributed to this report from Seoul.