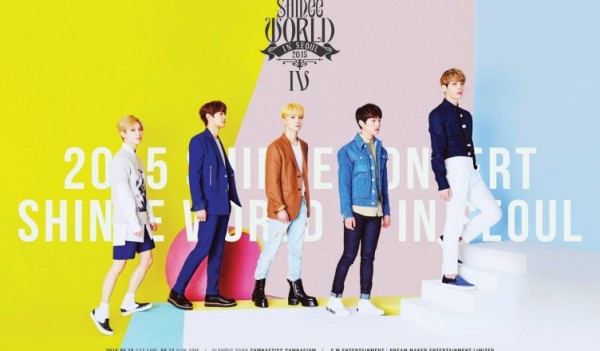 Photo by SM Town
SM Town just released that the boy group SHINee will hold a concert, "SHINee WORLD IV". Beginning on May 16, SHINee will hold the 2-day concert at the Olympic Park Gymnastics Stadium located in Jamsil, Seoul. Tickets for the concert "SHINee WORLD IV" will be released on April 2.
Get Tickets here: http://ticket.yes24.com/
SHINee is male idol group of SM Entertainment consists of 5 members: Minho, Key, Onew, Jonghyun, and Taemin. SHINee made their debut in the year 2008 with the single album "Replay." They received total of 42 awards including "Most Popular Korean Singer" at the Singapore Entertainment Awards, and "Global Star" at SBS "MTV Best of the Best." SHINee recently had a concert in Japan, and sold out the Tokyo Dome.
Korea.com's Emily You (maintyoung@korea.com) contributed to this report from Seoul.